Our Relationships with Ourselves and Others: How they're related, levels of understanding
My explanation of relationships is derived from the teachings of many people I have learned from as well as my own experiences.
---
Changing the way we address our relationships start with how we treat ourselves. We've all heard it before… "you can't love another until you love yourself." And while I do believe this to be true, it is by no means as simple as this one line may lead us to think. Lots of us have experienced the feeling of loving another person, or understand the notion of unconditional love. We say "I love you", we feel butterflies in our hearts, we label and recognize our feelings as love, even though we may have never felt it before. But as time passes we can start to blame, to criticize, to make excuses for, to resent. And as resentment builds we feel ourselves falling out of love. And so it spins...
This wheel doesn't turn because we haven't found our soul mate, or because the other person didn't bend to our wishes and/or demands of how they "should" act. Nor is it because we did not bend to theirs. To love someone - to be in a loving relationship with someone - is to see them in Love. To see someone in Love we must see ourselves in that way as well.
This begins by understanding that every human has their own struggles, not foregoing ourselves, but also not focusing on ourselves. From there we must learn forgiveness. To forgive ourselves and others for faults, misgivings and misfortunes is to see ourselves and others in Light. To
cherish
our own or others faults, misgivings and misfortunes is to see ourselves and others in Love.
---
LIGHT WITH A CAPITAL -L-
To see yourself, or another, in Light is to see flaws and mistakes and accept them as reality. Anger, sadness or other emotions may often be attached to this, but the intention is to acknowledge and accept. Very important is the distinction between accepting, and tolerating or enabelling. All we can change is our
own
reaction
to our own or others actions. Notice your reactions beyond the initial flair. When we are able to view a situation in this clean way, we are more capable of finding the source. Allowing us to learn what our own and others needs are.
COMMUNICATION
As we start to recognize the true needs of ourselves and others, we can communicate more effectively and directly. Communication tactics like passive aggressive communication, agressive communication and sarcasm, can only lead to more frustration and resentment. This includes the way that we speak to ourselves. When we can acknowledge the needs of ourselves and others, and speak to them directly and nonviolently we will actually begin to hear each other. For more on Nonviolent Communication see the YouTube video at the bottom of this page.
BOUNDARIES
Once we have effectively communicated our needs - and acknowledged and/or addressed the needs of others - we have to assess our own capacity to meet the needs of the other, as well as their capacity to meet ours. In a healthy relationship, with two willing partners, compromise and understanding can be reached. However, we all need to evaluate our own level of safety in any given relationship, whether that be emotionally or physically. If your needs have been repeatedly communicated and you have evaluated that you are not safe, boundaries need to be established.
LOVE WITH A CAPITAL -L-
​An overwhelming, all encompassing notion of acceptance as well as genuine desire for wellbeing. To see yourself and others in Love is to fully accept and acknowledge that each of us is living to our full capacity and genuinely doing our best with what we are given.
Powered by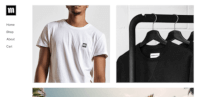 Create your own unique website with customizable templates.

UA-116432732-1